Symptoms like tooth pain that won't go away, tooth pain when eating, sensitivity to hot and cold temperatures that's continuous, tenderness or swelling in the gums evaluation need to be taken seriously. If you're dealing with uncomfortable toothache symptoms, you should see a dentist for an
St. John's County root canal
evaluation.
A St. John's County root canal; also known as root canal therapy, is a dental treatment that's performed an experienced dentist like ours at Dental Doctors of Florida to resolve a dental pulp disorder. A root canal is usually the best way to fix the pulp disorder and to simultaneously save the patient's natural tooth. Root canal therapy would be performed in attempt to save the tooth and to prevent an extraction. There is no need to be concerned if you need to get a root canal. The procedure offers many benefits and is very helpful to patients. It not only prevents an extraction but also prevents the need to have to do other procedures done, such as bridges and implants. We highly recommend that you schedule a consultation appointment to discuss root canal therapy in detail with our root canal specialist at Dental Doctors of Florida. When you come in for your appointment, our expert dentist, will talk to you about the procedure with you and will answer all your questions and address any concerns you may have. You'll be in great hands with our root canal experts at Dental Doctors of Florida. You can rest assured that you'll be well taken care of with our highly trained root canal experts at Dental Doctors of Florida.
Call us to schedule your
St. John's County root canal
consultation today. Our expert dentist and the rest of our team welcome you to our practice. We look forward to assisting you very soon.
By Dental Doctors of Florida
December 31, 2018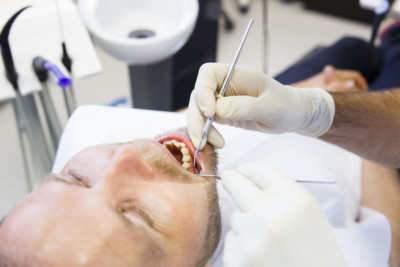 Blog Posts
Follow Us