Getting outstanding dental care is such an important aspect of overall health. In addition, it has an effect on other areas of wellness, such as the fact that gum disease can put you at greater risk for heart disease. So it's our goal here at Dental Doctors of Florida to make our services available to as wide a group of people as possible. Toward that end, we are pleased to accept insurance for military insurance and retirees. It's just another part of our total commitment to you, our valued patient.
Our
St. John's County dentist
is himself a U.S. military veteran, and so completely understands the challenges that service members and their families face. Our office provides an impressive array of dental treatments from preventive to restorative; from implants to Invisalign; from periodontal to cosmetic. And all of it is performed expertly and backed by the experience that will keep you confident in the results. Furthermore, our St. John's County dentist makes preventive care a high priority. Make cavities and gum disease infrequent occurrences, if at all. And that means your kids as well as you. As for retirees, we are pleased to assure you that we accept your insurance and that you don't have to settle for an office that gives you anything less than optimal care and focused attention to your needs and preferences. If your oral well-being has suffered at all in recent years, we urge you to take advantage of our services to restore a high degree of health and strength to your teeth, gums, and jaws. Get that crown you've been needing, and replace any missing teeth. Get your smile whiter and more perfect-looking, too.
Contact our office and set up an appointment with our
St. John's County dentist
, for you or another family member.
By Dental Doctors of Florida
November 29, 2018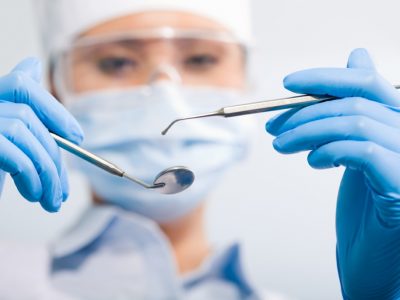 Blog Posts
Follow Us