Root canal St. Johns County
The type of toothache that results in needing root canal therapy is often much more severe than a typical one. The pain can be mild at first, but it may become excruciating, especially when you apply pressure to the tooth or chew with it. That pain is the result of inflammation or infection. At Dental Doctors of Florida, our priorities are to relieve the pain and to save your tooth. The more quickly you seek out your help, the more likely those outcomes will be.
Other than pain, other symptoms that could appear and alert you to requiring our
root canal St. Johns County
are sensitivity to hot or cold foods and drinks, gum tenderness, and tooth discoloration. Our dentist will examine your tooth and take imaging to determine the best course of action. If it turns out that you do need to have our root canal St. Johns County, you will be numbed first with local anesthesia. If you are still nervous about the idea of the procedure, of you are especially fidgety, you may want to take advantage of safe, effective nitrous oxide (laughing gas) sedation so that you remain relaxed and at ease while your tooth is being worked on. However, it is true that very little or no pain at all is the experience of most of our patients. The injured pulp and nerve are removed, and the canals are cleaned and disinfected before being sealed. Doing so keeps them safe so that future infections are less likely. The success rate for the procedure is about 90%, so the chances are very good that you will be able to keep your tooth.
When our
root canal St. Johns County
is the treatment that you need to resolve and repair the problem inside your tooth, simply contact us as soon as possible. We will have you seen promptly.
By Dental Doctors of Florida
April 30, 2018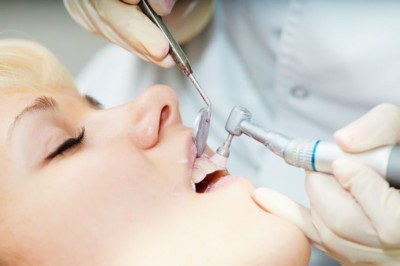 Blog Posts
Follow Us