St. Johns County orthodontics
Are you new to the St. Johns area or simply seeking to build a new relationship with an orthodontist whom you can trust with your family's oral care? Look no further than Dental Doctors of Florida, where you and your loved ones can benefit from access to a wide variety of
St. Johns County orthodontics
that can help you to achieve all of your smile goals!
Dental Doctors of Florida leads our team of highly-trained and committed specialists in doing everything within our power to ensure that our fellow members of the St. Johns community receive the top tier orthodontic services they deserve. We've founded our esteemed practice on the tenets of education, compassion, and high quality care; we share a genuine concern for our patients' oral health and general well-being, and we'll do everything we can to protect both. Our wide variety of services includes many different kinds of orthodontic braces for children and adults. These treatments can range from traditional metal braces associated with adolescence to sophisticated and discreet orthodontic appliances that can be worn by fully-grown adults without sacrificing their professional appearances. These invisible braces, also called clear aligners, are extremely effective and virtually unnoticeable by others. Whether you're interested in straightening your teeth or freeing up your sinuses, an appointment with one of our highly-trained orthodontists can set you on a personalized treatment path towards improved health and a more beautiful smile. We'll offer you the information you need to understand what your options are and which St. Johns County orthodontics might offer you your best step forward.
To learn more about the
St. Johns County orthodontics
we can make available to you, call Dental Doctors of Florida and book an appointment for an initial oral examination; you'll be showing off your new pearly whites in no time!
By Dental Doctors of Florida
March 31, 2018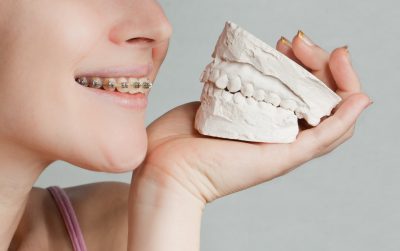 Blog Posts
Follow Us