Urgent care dentist in St. Augustine
If you have a dental emergency, you will want to have our phone number handy. At Dental Doctors of Florida, our
urgent care dentist in St. Augustine
, Dr. Christine Trunk or Dr. Merlin Ohmer, can provide you with complete care for your dental emergencies.
There are many different types of dental emergencies that can occur, but when they do you will want to make sure that you receive treatment from our urgent care dentist in St. Augustine. One common tooth emergency is when a tooth is completely knocked out of the mouth. This often occurs during sports participation. When this happens, if at all possible, retrieve the knocked-out tooth and pick it up by the enamel portion, and not by its roots. Then contact our office immediately and they will let you know how to safely transport the tooth to our office. In this situation, time is certainly of the essence in order to have the best chance of our dentist being able to permanently reinsert the tooth into your mouth. Another common dental emergency is when a tooth is pushed back into the gums. Our dentist can often reposition the tooth, and no additional treatment is needed. If you are having tooth pain, this also qualifies as a dental emergency. There can be many different reasons for tooth pain. However, if a tooth has infected or damaged pulp in the center, the only way the tooth pain will be relieved is to either have a root canal procedure, or to have the tooth extracted. If it is at all possible to save the tooth, our dentist will provide a root canal treatment for you. Root canal treatments are effective in saving teeth in over 90% of cases. Today, patients can remain perfectly comfortable in our dentist's chair while they receive this treatment due to our use of state-of-the-art dental techniques and equipment, and our use of modern dental anesthesia.
Whenever you experience any type of dental emergency, simply contact our office and let us know that you need to see our
urgent care dentist in St. Augustine
.
By Dental Doctors of Florida
December 4, 2017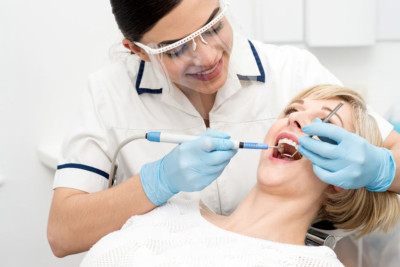 Blog Posts
Follow Us