Urgent Care Dentist in St. Augustine
If you are in need of an
urgent care dentist in St. Augustine
, then look no further than the Dental Doctors of Florida, where we are ready to assist you with any and all dental emergencies that you need addressed. We understand that life is unpredictable and accidents happen all the time, and if one of these accidents happen to occur within your mouth, the outcome can often be painful and your need for assistance will likely be urgent. That is why we have been providing emergency care of the highest quality to members of the St. Augustine community and all of its surrounding areas for years.
We here at the Dental Doctors of Florida are prepared to help you with any dental emergency you may be facing. We know that time is precious when you need an urgent care dentist in St. Augustine, so we will work hard to make sure none of your time is wasted. We want you to receive the emergency care you need so that you experience as little discomfort as possible, and we are confident that our friendly and experienced team of professionals will impress you so much that you will also return to us for any of your other future dental needs, be they urgent or otherwise.
If you have a dental issue that needs immediate treatment, do not waste another moment looking for an
urgent care dentist in St. Augustine
! The Dental Doctors of Florida is the team you have been looking for. You can stop by our office in person to see our facilities for yourself prior to your treatment, or you can contact us over the phone to receive more information on how we can assist you with your emergency. Any other valuable information you might need in order to receive treatment can also be found on our website.
By Dental Doctors of Florida
May 24, 2017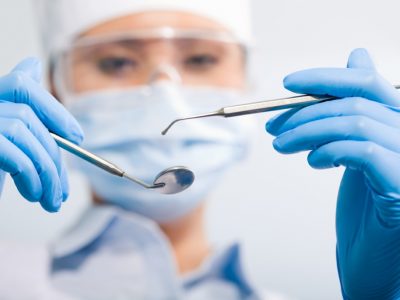 Blog Posts
Follow Us